Looking for the right job? You can find it at MAHA.
For sure.
MAHA Maschinenbau Haldenwang GmbH & Co. KG develops, manufactures and distributes vehicle test benches, lifting equipment as well as systems for exhaust gas and power measurement across all vehicle categories. The customers of our networked test and measurement systems include automobile manufacturers, testing organizations and garages worldwide.
Contact person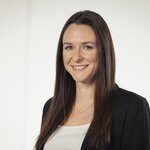 Franziska Buz
+49 8374 585 0
Ausbildung zum Zerspanungsmechaniker - 2023 (m/w/d)
für das Ausbildungsjahr 2023
What the job involves:
Ausbildungsschwerpunkte
Fertigung von Werkstücken an Werkzeugmaschinen
Erlernen von Grundkenntnissen und -fertigkeiten in der Metallbearbeitung
Erlernen von Fertigkeiten aus dem berufsnahen Umfeld (Schweißen, Löten, Wärmebehandlung)
Planung von Arbeitsabläufen
Erstellung und Einrichtung der Werkzeugmaschinen
Durchführung der Qualitätskontrolle
Wartung und Pflege von Werkzeugen und Maschinen
Ausbildungsdauer 3 ½ Jahre
Einsatzbereich nach der Ausbildung Zerspanungsmechaniker fertigen Präzisionsbauteile aus Metall durch spanende Verfahren wie Drehen, Fräsen oder Schleifen. Dabei arbeiten sie in der Regel mit CNC-gesteuerten Werkzeugmaschinen. Diese richten sie ein und überwachen den Fertigungsprozess. Zerspanungsmechaniker arbeiten in metallverarbeitenden Betrieben, in denen durch spanende Verfahren Bauteile gefertigt werden, z.B. im Maschinen-, Stahl- oder Leichtmetallbau, in Gießereien oder im Fahrzeugbau.
Mögliche Fortbildungen Industriemeister, Techniker
What you bring with you:
Qualifizierender Hauptschulabschluss, Mittlere Reife, Schwerpunkt Mathematik und Physik
Technisches Verständnis und logisches Denken
Spaß an naturwissenschaftlichen Fächern
Lernwille und Eigeninitiative
Teamgeist