Looking for the right job? You can find it at MAHA.
For sure.
MAHA Maschinenbau Haldenwang GmbH & Co. KG develops, manufactures and distributes vehicle test benches, lifting equipment as well as systems for exhaust gas and power measurement across all vehicle categories. The customers of our networked test and measurement systems include automobile manufacturers, testing organizations and garages worldwide.
Contact person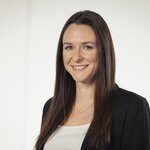 Franziska Buz
+49 8374 585 0
Ausbildung zum Mechatroniker - 2023 (m/w/d)
für das Ausbildungsjahr 2023
What the job involves:
Ausbildungsschwerpunkte
Manuelles und maschinelles Spanen, Trennen und Umformen
Installieren elektrischer Bauteile und Komponenten
Installieren und Prüfen von elektrischen, pneumatischen und hydraulischen Steuerungen
Zusammensetzen von Baugruppen und Einzelteilen zu Maschinen
Inbetriebnehmen, Bedienen und Instandhalten von mechatronischen Systemen
Programmieren und Installieren von speicherprogrammierbaren Steuerungen (SPS)
Ausbildungsdauer 3 ½ Jahre
Einsatzbereich nach der Ausbildung Mechatroniker üben ihre Tätigkeiten an den unterschiedlichsten Einsatzorten, vornehmlich in Montagesystemen, in Werkstätten oder im Servicebereich aus. Sie arbeiten selbstständig nach Unterlagen und Anweisungen unter Beachtung der einschlägigen Vorschriften und Sicherheitsbestimmungen. Mechatroniker sind im Sinne der Unfallverhütungsvorschriften Elektrofachkräfte.
Mögliche Fortbildungen Industriemeister, Techniker
Diese Ausbildung wird auch in Verbindung mit dem dualen Studiengang Bachelor of Engineering (Mechatronik) angeboten.
What you bring with you:
Qualifizierender Hauptschulabschluss, Mittlere Reife, Schwerpunkt Mathematik und Physik
Technisches Verständnis und logisches Denken
Spaß an naturwissenschaftlichen Fächern
Lernwille und Eigeninitiative
Teamgeist