Looking for the right job? You can find it at MAHA.
For sure.
MAHA Maschinenbau Haldenwang GmbH & Co. KG develops, manufactures and distributes vehicle test benches, lifting equipment as well as systems for exhaust gas and power measurement across all vehicle categories. The customers of our networked test and measurement systems include automobile manufacturers, testing organizations and garages worldwide.
Contact person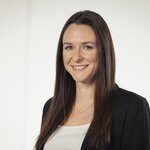 Franziska Buz
+49 8374 585 0
Ausbildung zum Maschinen- und Anlagenführer - 2022 (m/w/d)
für das Ausbildungsjahr 2022
What the job involves:
Ausbildungsschwerpunkte
Zuordnung und Handhabung von Werk-, Betriebs- und Hilfsstoffen
Betriebliche und technische Kommunikation
Planung und Vorbereitung von Arbeitsabläufen
Prüfung branchenspezifische Fertigungstechniken
Steuerungs- und Regelungstechnik
Einrichtung und Bedienung von Produktionsanlagen
Steuerung des Materialflusses
Wartung und Inspektion von Maschinen und Anlagen
Durchführung von qualitätssichernden Maßnahmen
Ausbildungsdauer 2 Jahre
Einsatzbereiche nach der Ausbildung In der Metallindustrie beschäftigt sich der Maschinen- und Anlagenführer je nach Fachrichtung oft mit der Vorbereitung, Vorfertigung und Verschraubung einzelner Teile oder dem Bedienen von Anlagen und Maschinen zur Fertigung. Sie arbeiten mit Blechen, Rohren, Platten und Profilen. Dabei fallen Tätigkeiten wie Messen, Zuschneiden, Stanzen, Biegen, Runden oder Schweißen an. Neben der Montage der Teile sind sie auch verantwortlich für die Pflege und Instandhaltung von Arbeitsgeräten, wie etwa Maschinensägen oder Schlagscheren.
Mögliche Fortbildungen Industriemeister, Techniker
What you bring with you:
Qualifizierender Hauptschulabschluss
Technisches Verständnis und logisches Denken
Spaß an naturwissenschaftlichen Fächern
Lernwille und Eigeninitiative
Teamgeist