Looking for the right job? You can find it at MAHA.
For sure.
MAHA Maschinenbau Haldenwang GmbH & Co. KG develops, manufactures and distributes vehicle test benches, lifting equipment as well as systems for exhaust gas and power measurement across all vehicle categories. The customers of our networked test and measurement systems include automobile manufacturers, testing organizations and garages worldwide.
Contact person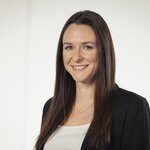 Franziska Buz
+49 8374 585 0
Ausbildung zum Fachlageristen - 2022 (m/w/d)
für das Ausbildungsjahr 2022
What the job involves:
Ausbildungsschwerpunkte
Arbeitsorganisation, Information und Kommunikation
Güterkontrolle und qualitätssichernde Maßnahmen
Einsatz von Arbeitsmitteln
Annahme von Gütern
Lagerung von Gütern
Kommissionierung und Verpackung von Gütern
Versand von Gütern

Ausbildungsdauer 2 Jahre
Einsatzbereiche nach der Ausbildung Als Fachlagerist sind Sie in Industrie-, Handels- und Speditionsbetrieben sowie bei weiteren logistischen Dienstleistern tätig. Ihre Arbeitsaufgaben umfassen Tätigkeiten im Rahmen des Güterumschlags und der Güterlagerung.
Mögliche Fortbildung Industriemeister
What you bring with you:
Qualifizierender Hauptschulabschluss
Lernwille und Eigeninitiative
Teamgeist